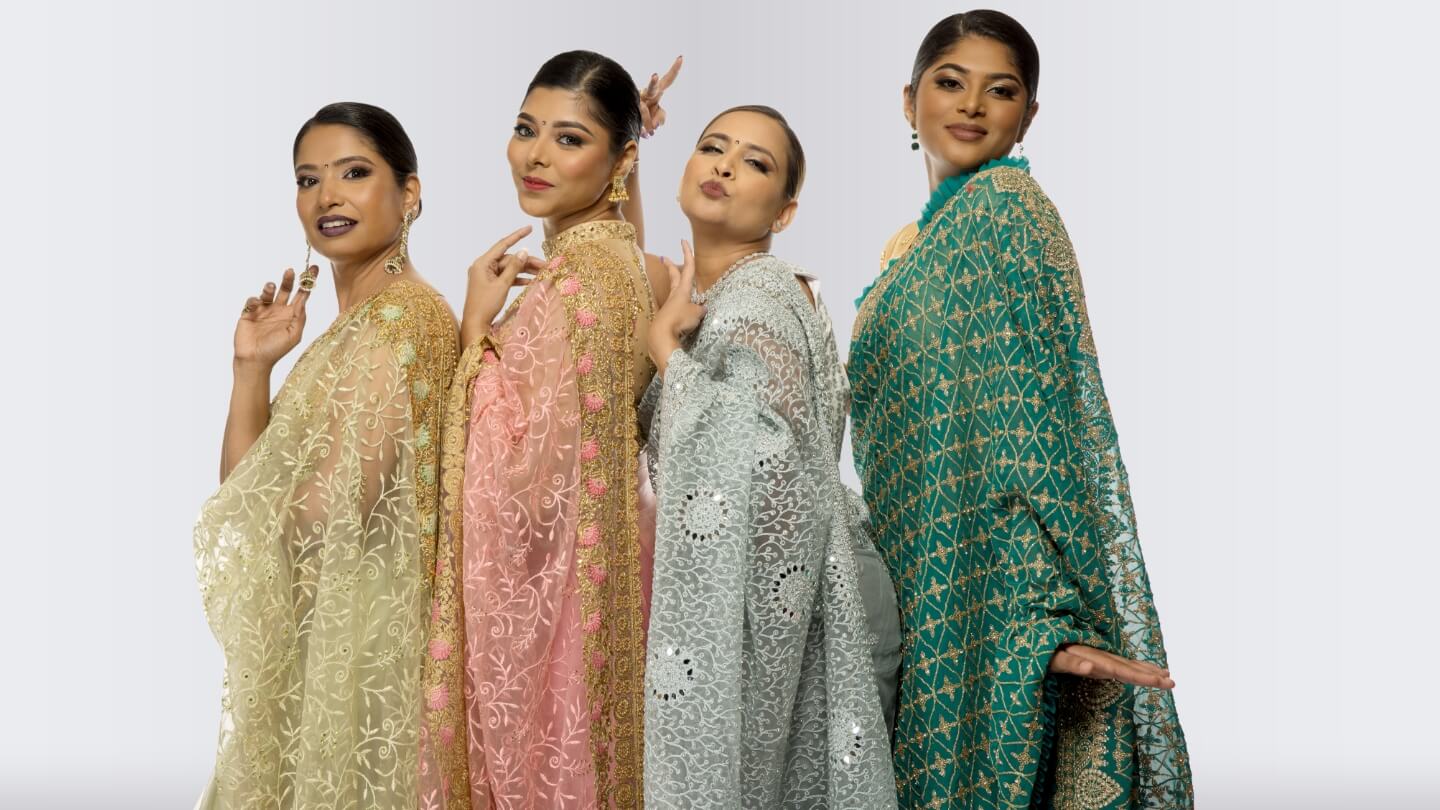 Welcome to Chiros By Jigyasa!
Chiro's By Jigyasa is an Indian fashion designer, retailer and wholesaler that specializes in the latest, most glamorous traditional dresses and accessories. Our mission is to design and provide stunning Indian fashion to women all over the world while empowering them. We believe that every woman deserves to feel beautiful and confident, and our goal is to make high-quality Indian fashion accessible to everyone. Along with our lead designer Jigyasa, we are committed to creating unique, eye-catching styles using colors, prints and embellishments that will make you stand out from the crowd. Visit us today and discover the magic of Indian fashion!
We are Chiro's By Jigyasa, the best shopping destination for unique designer Indian dresses. Our goal is to provide a unique and convenient shopping experience for our customers by offering a wide selection of the latest Indian fashion at competitive prices. We are committed to providing an exceptional online shopping experience, from start to finish, that will keep our customers coming back for more.
Our Inspiration
Chiro's is a lifestyle brand that celebrates the richness of Indian culture and traditions. Our products are designed to make you look and feel your best, while helping you stay connected to your roots. The company was founded with the vision of creating unique, high-quality products that appeal to a global audience. Chiro's offers an elegant and classy line of products that are perfect for special occasions or everyday use. Our mission is to help people connect with their heritage and express their individuality through fashion. We at Chiro's by Jigyasa bring the pride of Indian culture - Indian sarees, Indian Lehengas, Indian salwar kameez, Indian kurtis, and Indian bridal dresses and more for women who miss wearing their traditional dresses. Not only that, celebrate your cultural and religious events in your traditional dresses available for men and kids too.
What We Stand For?
Chiro's by Jigyasa is the ultimate online shop for Indian ethnic wear. We have an exquisite collection of designer lehengas, sarees, kurtis and more that will make you look like a royal princess. Our gorgeous designs are sure to turn heads, while our high-quality fabrics will make you feel like a royal. We also have a range of casual wear dresses that are perfect for any occasion. Shop with us today and become the center of attention at your next event!
Why Choose Us?
Chiros by Jigyasa is where you will find the latest and the most versatile range of Indian ethnic wear. We have everything you need to look your best for that upcoming wedding or party—from traditional salwar kameez sets to stunning designer lehengas, from glamorous sarees to Indo-Western dresses. And don't forget our marvelous men's and kids collection! Plus, we offer amazing deals on all our clothing, so you can shop for your entire family without breaking the bank. So come experience the elegance and class of Indian fashion with Chiro's by Jigyasa!
Chiro's by Jigyasa is the ultimate destination for Indian fashion. Our latest collection of Indian dresses is designed exclusively for you, to bring out the true Indian experience that you had back home. Our team understands the intricate threadwork, beadwork, and rich ethnic textile designs that make traditional Indian dresses so graceful – and we've brought all of that to our store. Whether you're looking for a formal dress for a special occasion or something more casual for everyday wear, we've got you covered. With a wide range of colors to choose from, finding the perfect dress has never been easier. So come on over and take advantage of our exclusive deals today!
Our clothes are designed to make you look and feel like a queen, with a touch of royal elegance. We offer a 30-day hassle-free return policy, so that you can be sure that you're getting the perfect fit and style. With our unique designs, high quality fabrics, and attention to detail, we are sure that you will love our clothes!
Chiro's by Jigyasa is your one-stop shop for all things Indian ethnic attire. Our beautiful mirror work, bead work, sequin work, jari work, and embroidered dresses will add traditional Indian accents to your outfits. With a dash of bling, our Indian ethnic outfits can make you stand out at your wedding or the next gathering or party you attend. Grab your top-favorite stylish and trendy Indian outfits online for your entire family today! Shop online today and enjoy free shipping in 48 states and discounted shipping worldwide.
Come experience the magic of Indian fashion with Chiro's By Jigyasa Shop now and to make a style statement like never before!